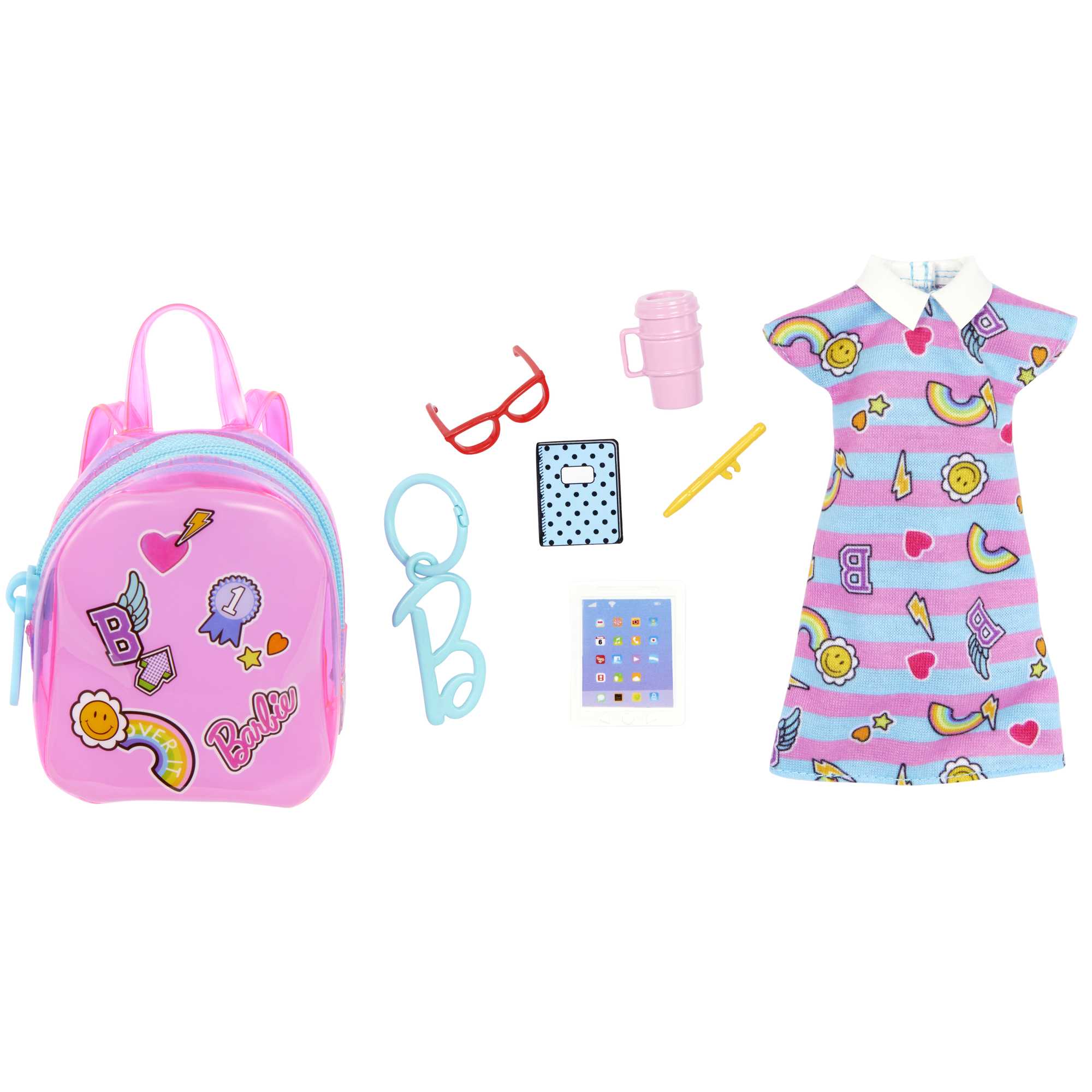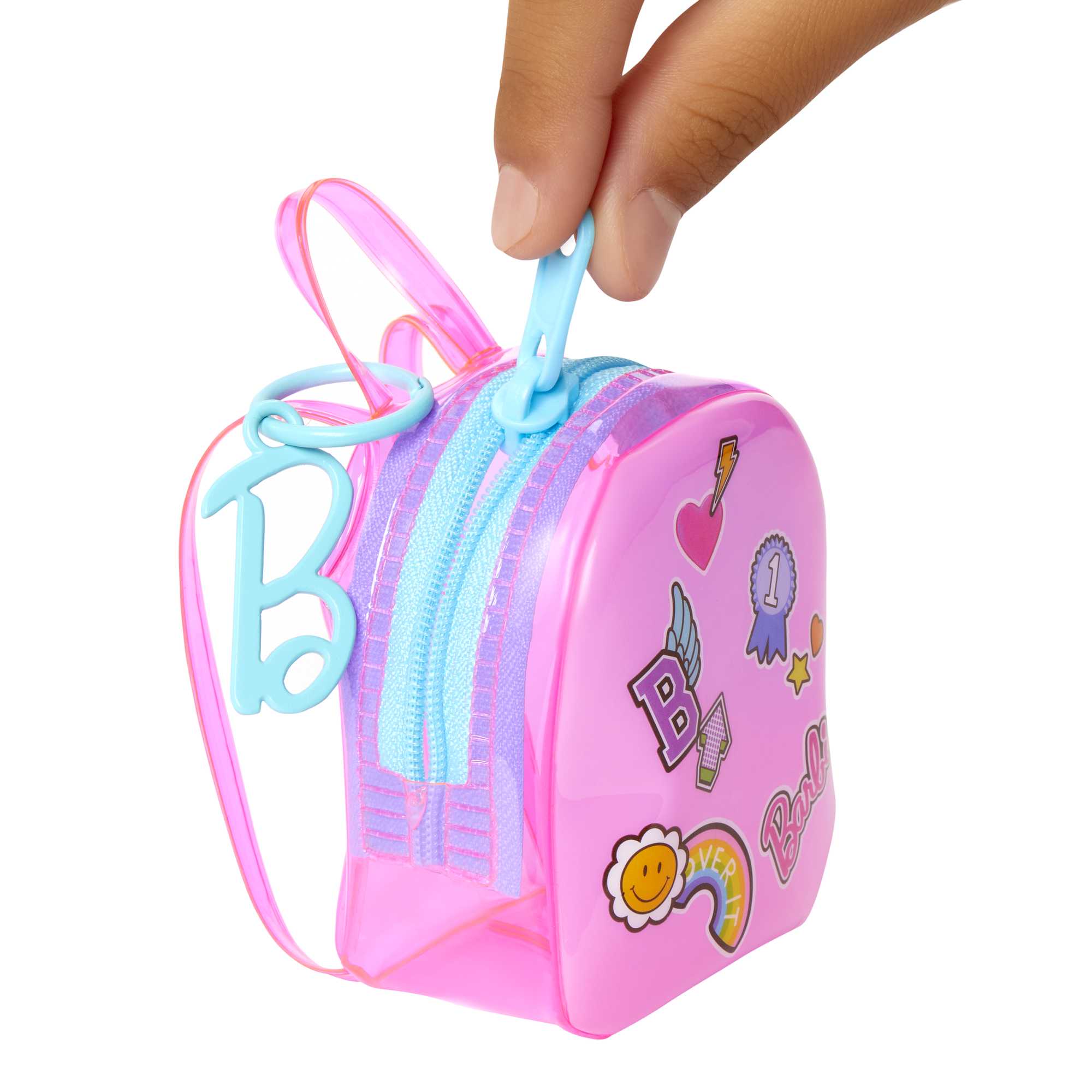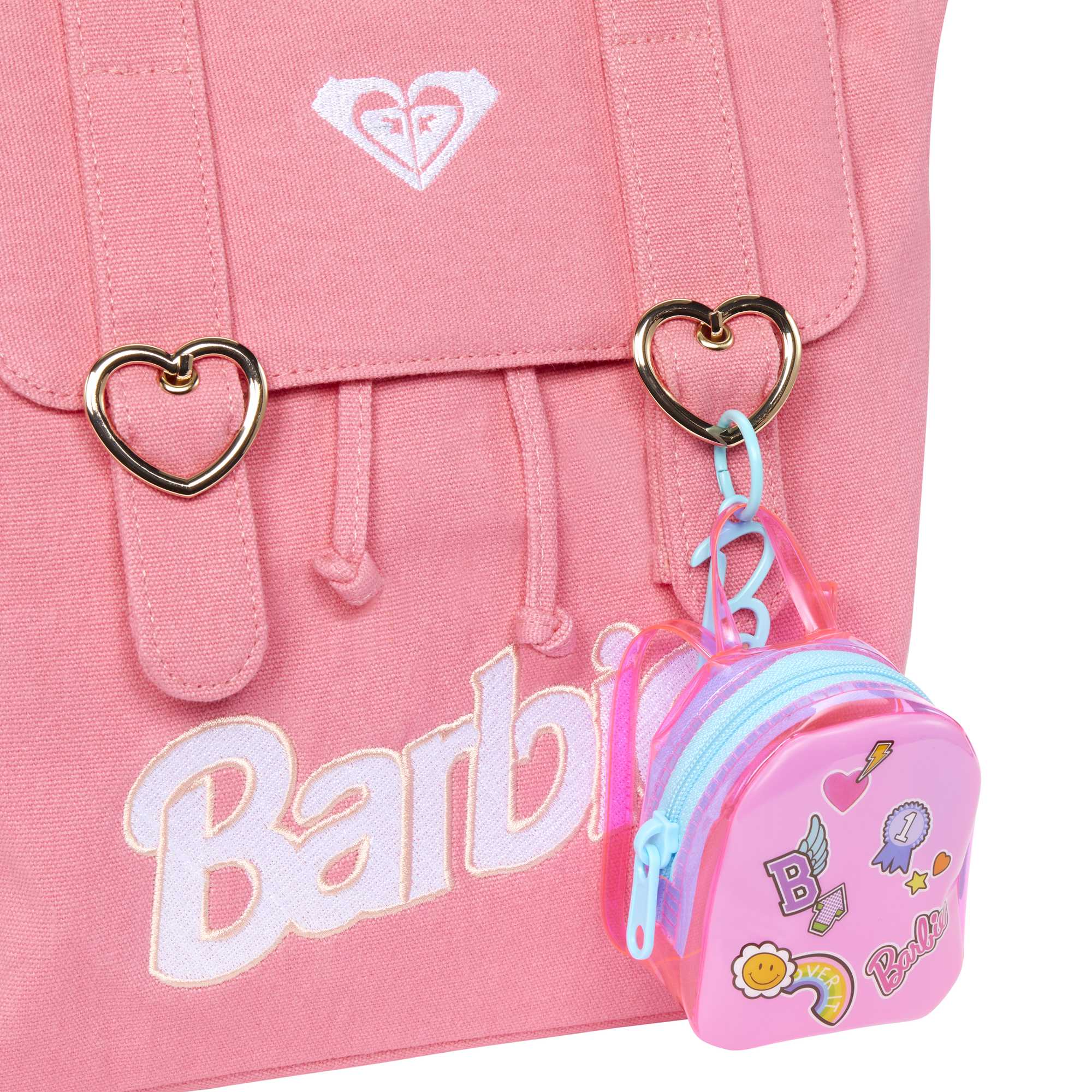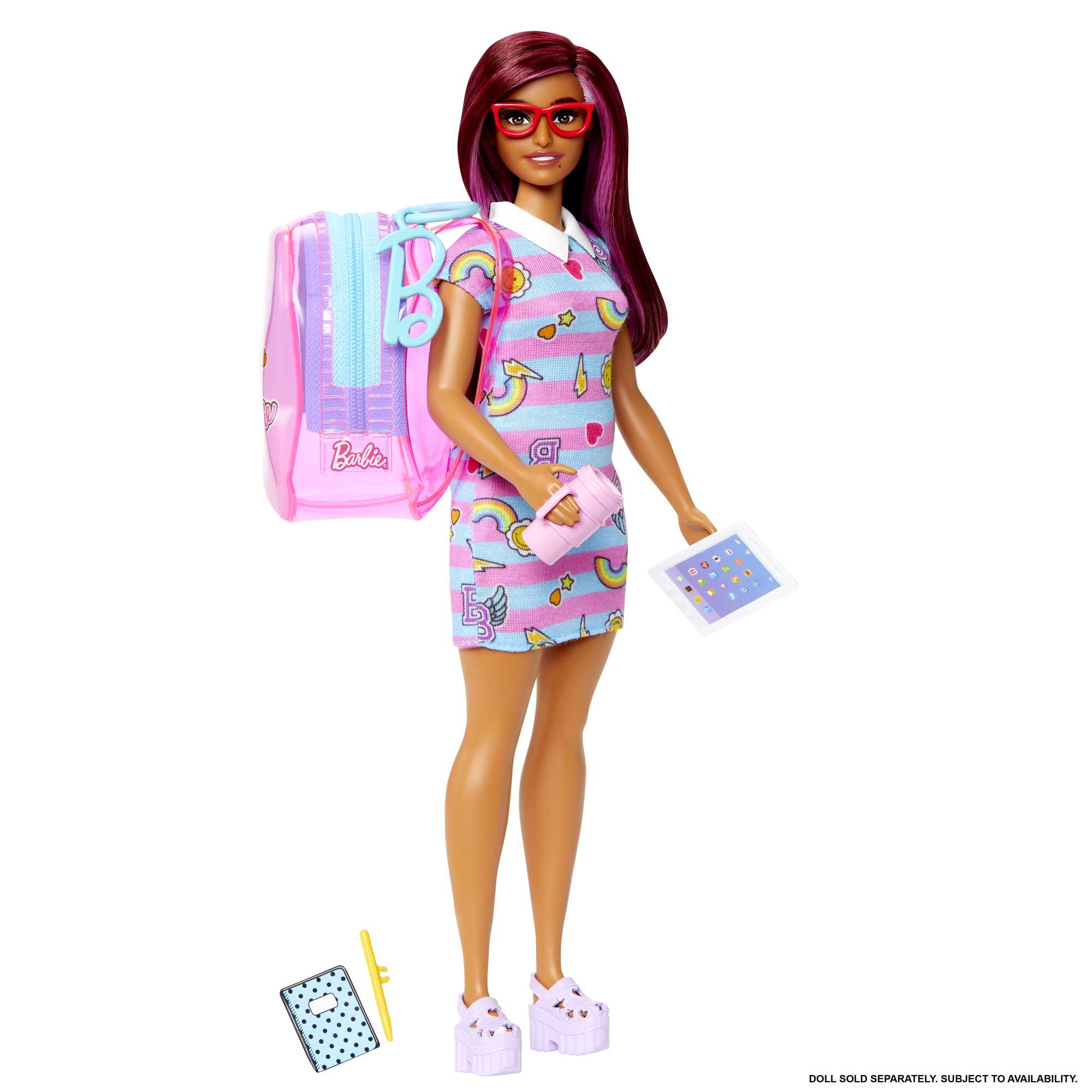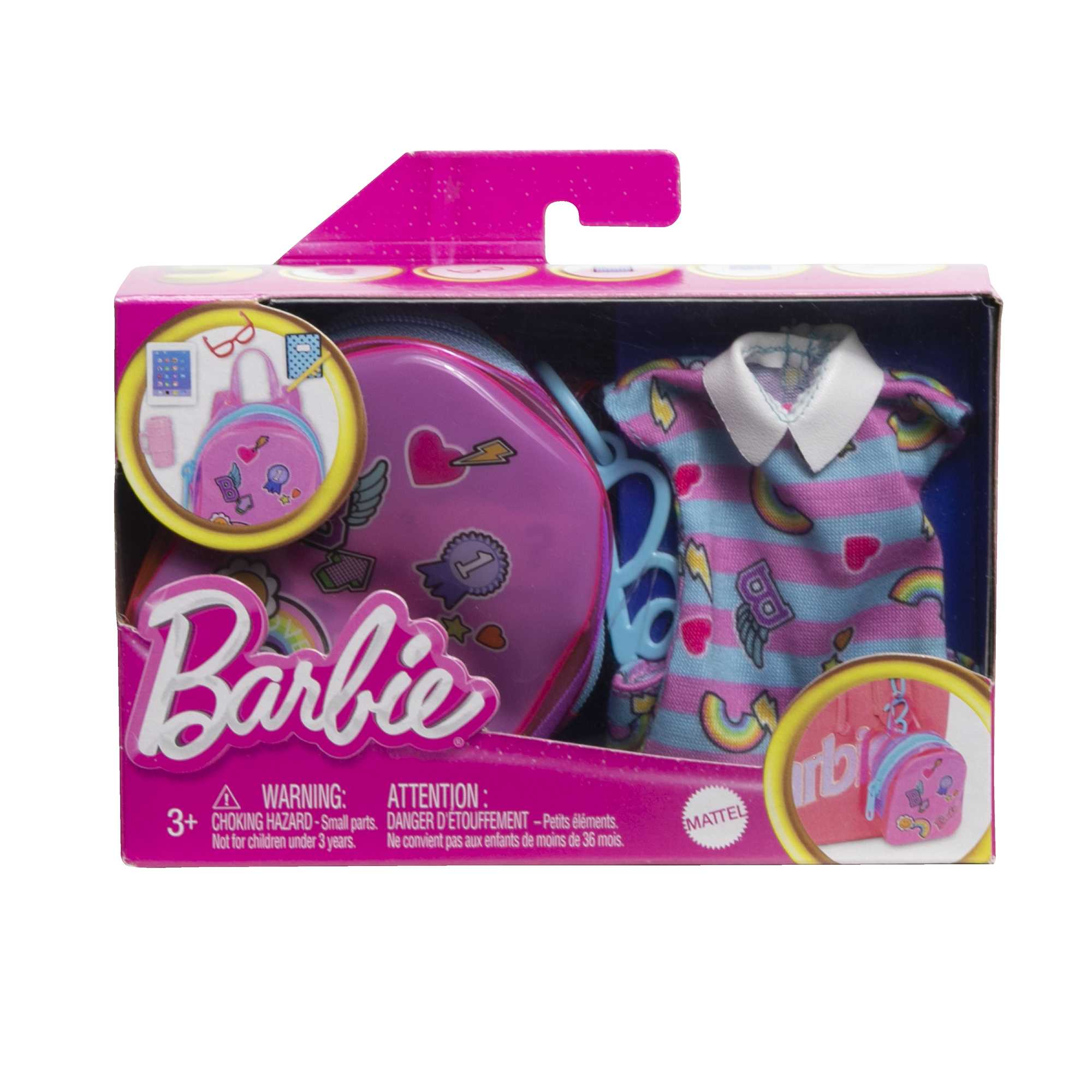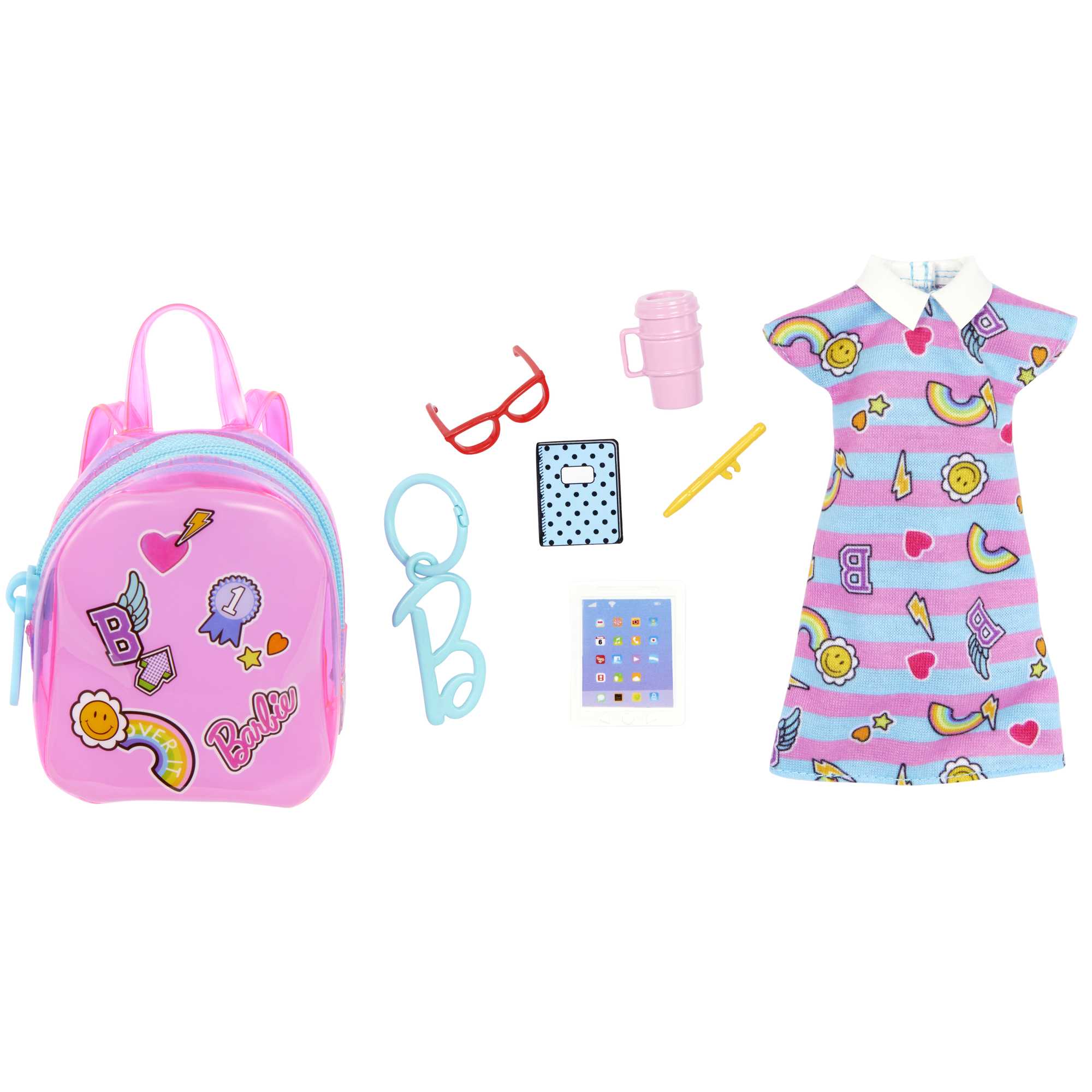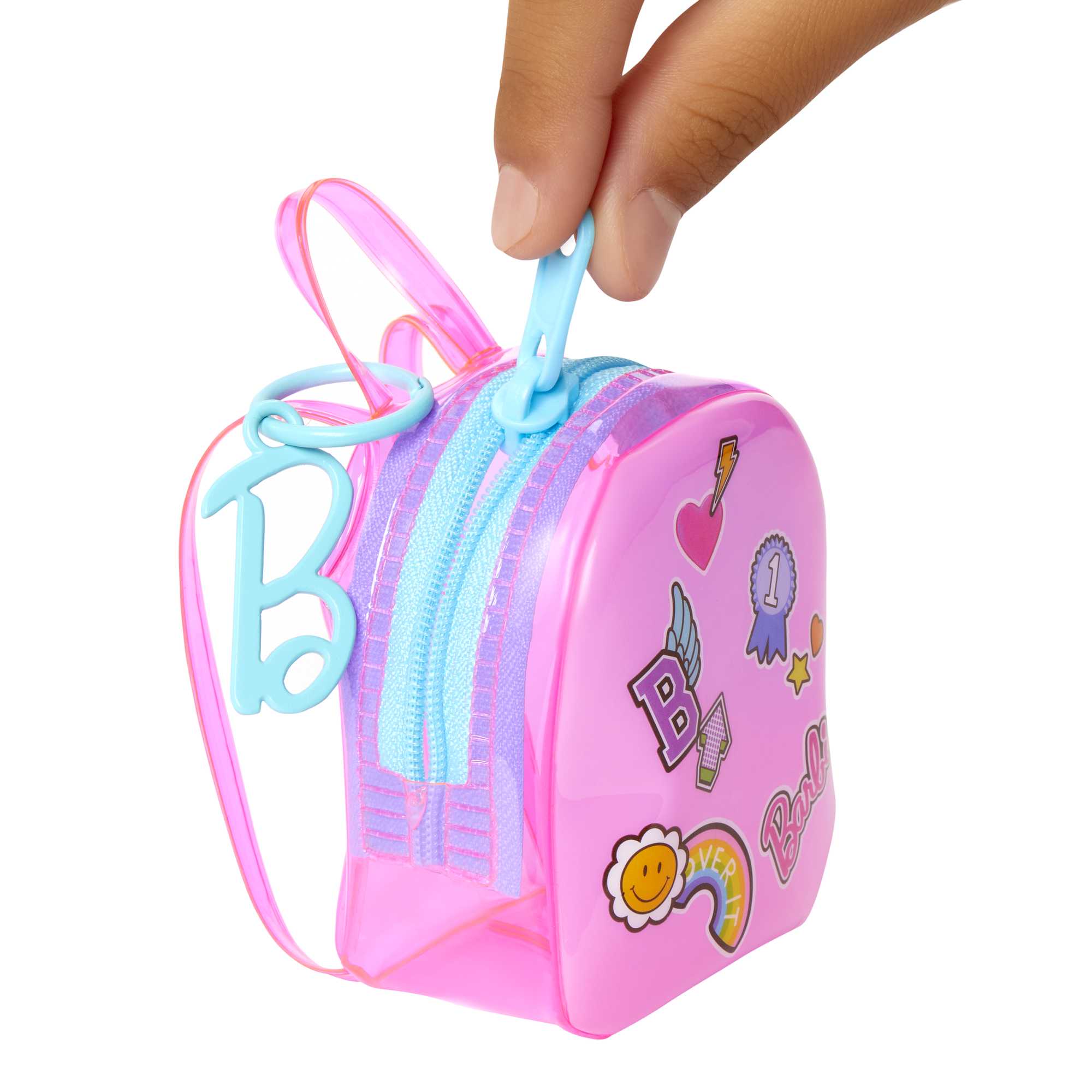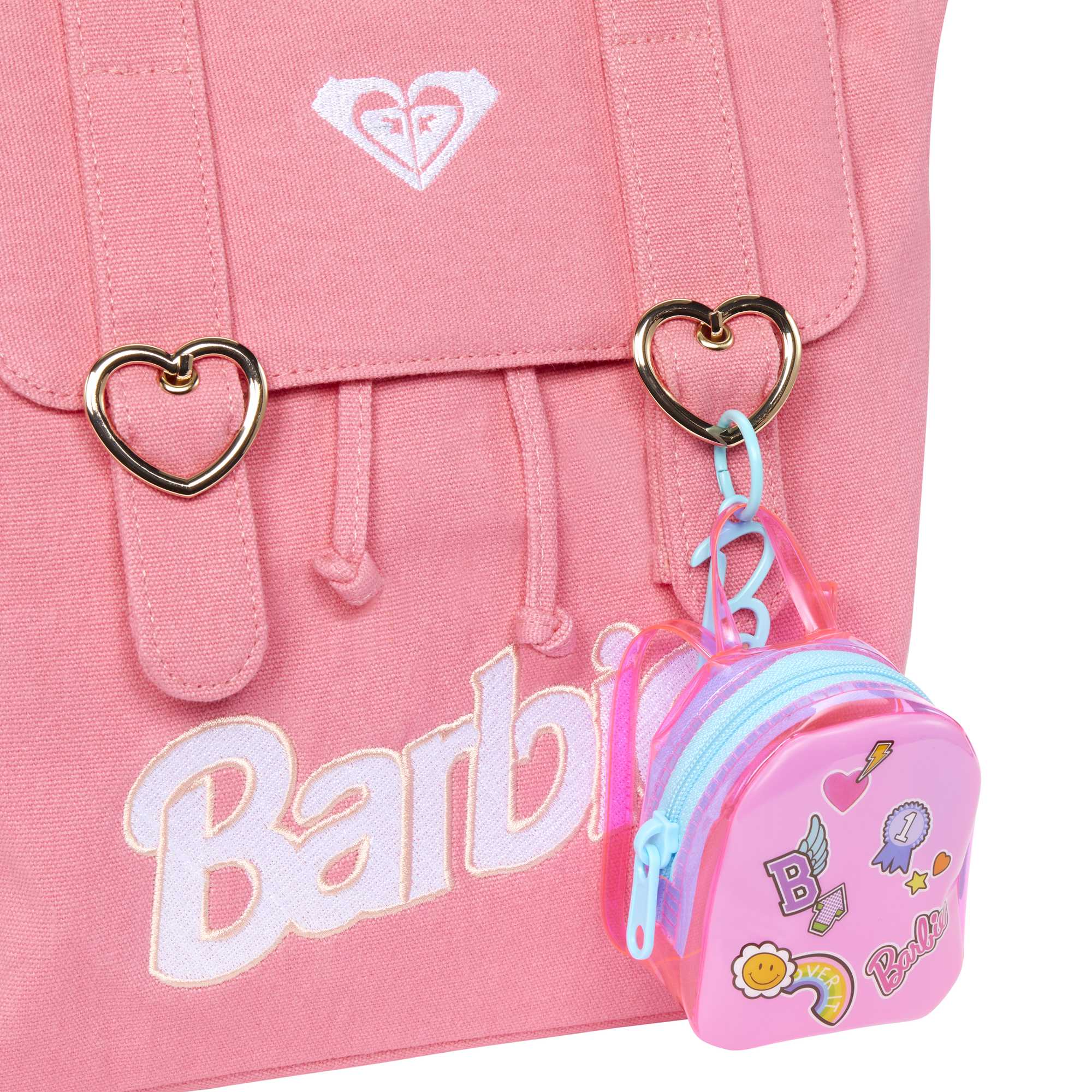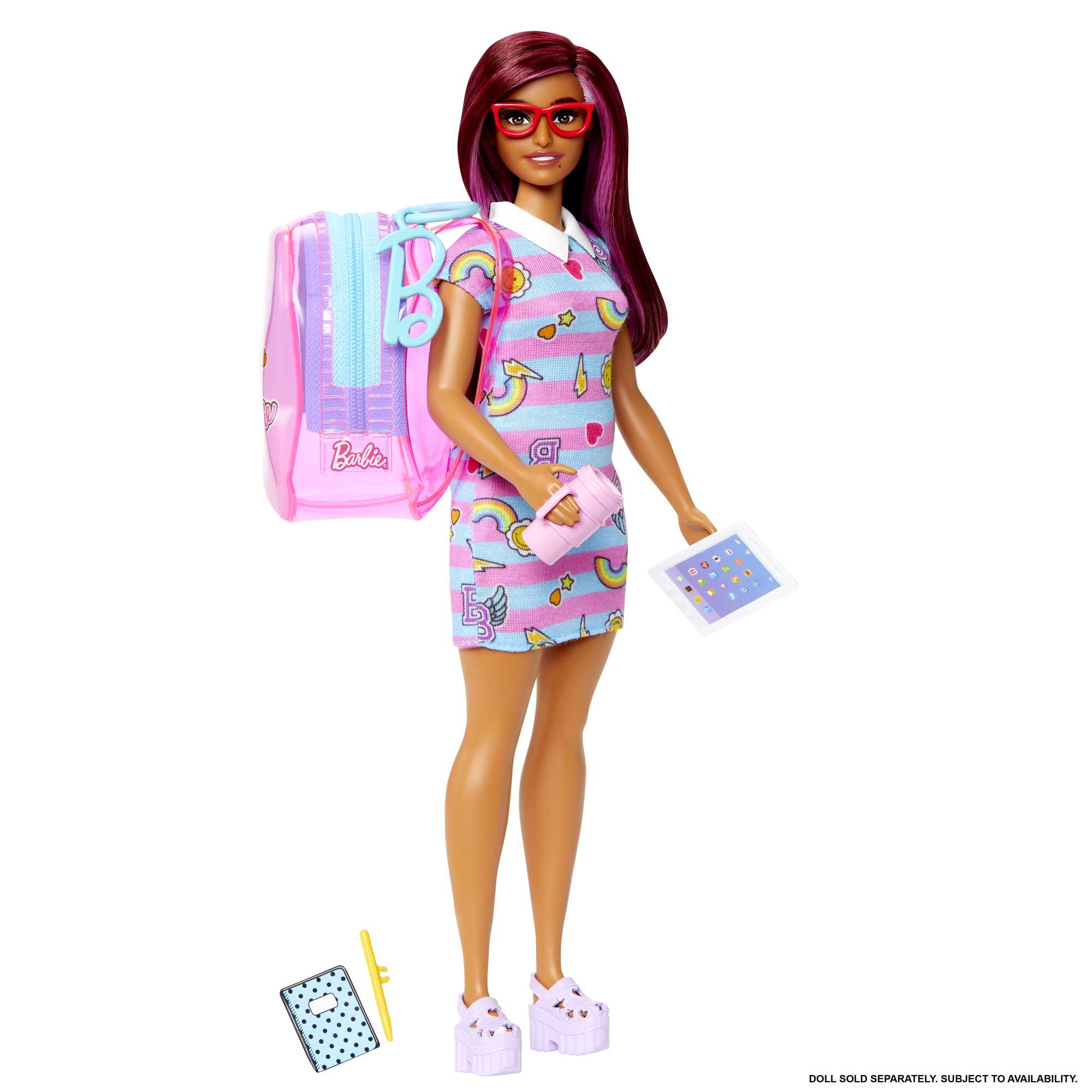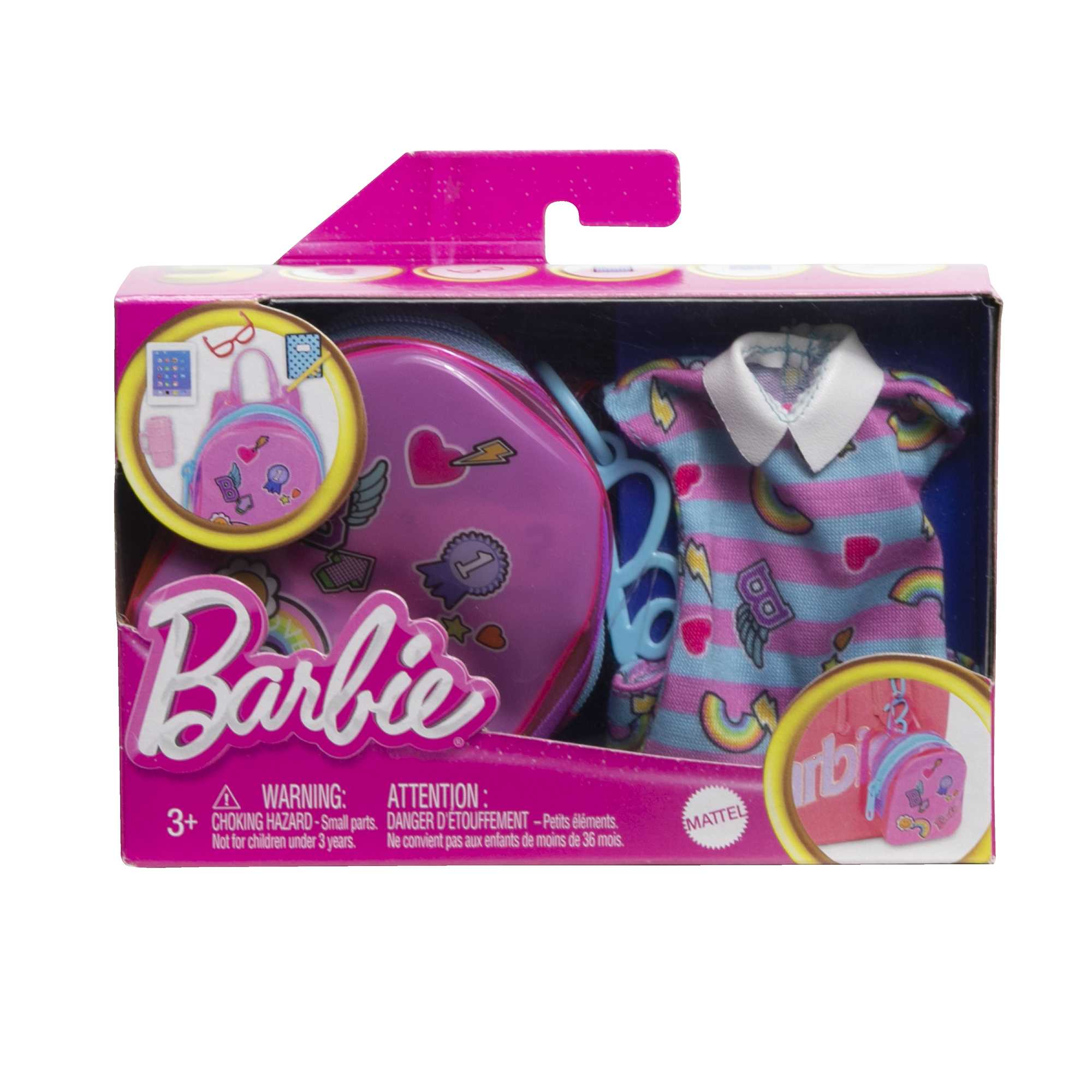 $15.99
Product Details
What's even better than a new outfit and accessories? A bag to store it all in! These Barbie® accessory packs include a beautiful, eye-catching bag that comes with a fashion and five themed storytelling pieces. Once Barbie® doll dresses in her new look, she can carry all her essentials in her bag and head out for a fun day of adventure! Universal fit designed to fit most Barbie® dolls. Dolls and fashion packs each sold separately, subject to availability. Colors and decorations may vary.
This accessory bag offers a complete school day fashion experience with a perfectly coordinated and oh-so-stylish Barbie® dress and five accessories!
The backpack pops with a glossy fabric and sticker-like details, helping Barbie® doll make a fabulous statement with her oversized bag and matching look! Doll not included.
Store the outfit and accessories inside for on-the-go play. The bag features a working zipper and plastic "B" clip so kids can hook it onto their own backpacks!
The set comes with a dress that features a striped print and colorful graphics. Kids will love dressing up and styling their Barbie® doll in this fresh look!
Accessories include glasses for styling, as well as classroom-themed storytelling pieces like a tablet, notebook, to-go drink, and pen.
When dress-up play meets toys that spark imagination, there is no end to the tales kids can tell! Barbie® accessory bags make perfect gifts for kids 3 years old and up.
Customer Ratings & Reviews